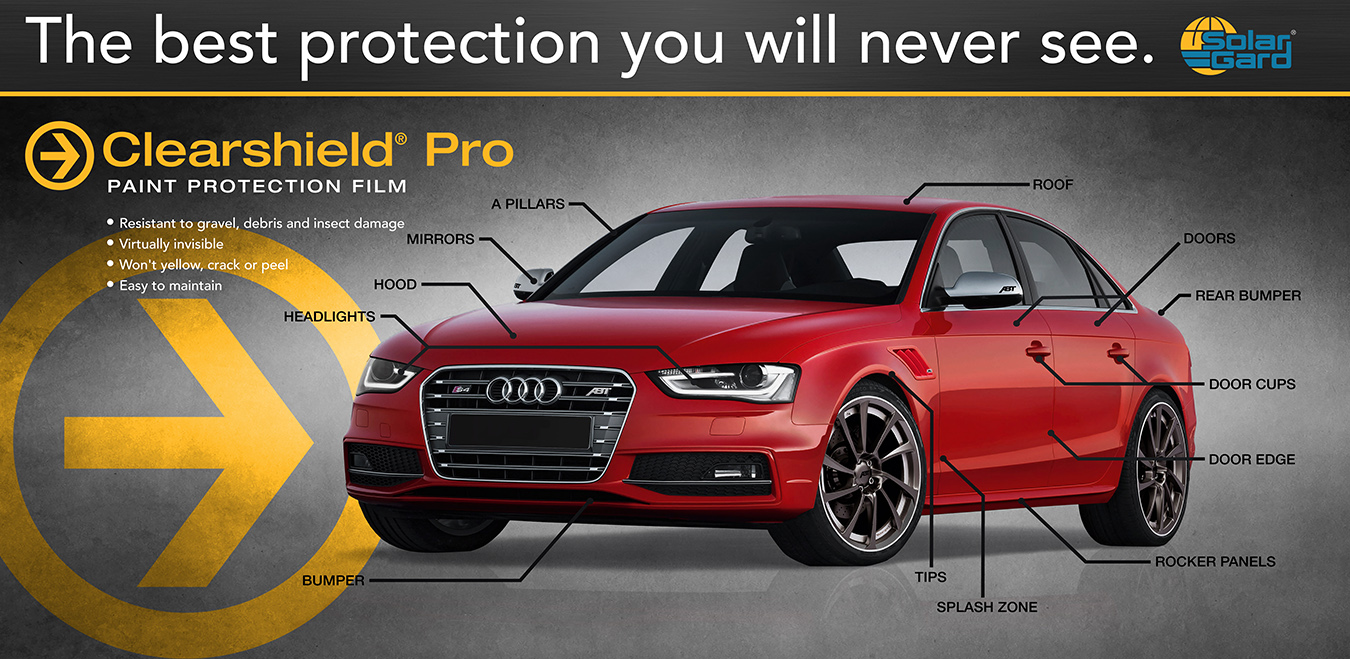 The Benefits Are Clear
The Clearshield Pro paint protection film system is the latest, most advanced development in protection for automotive paint finishes. This nearly undetectable protective film is your best defense against the everyday road hazards that can damage or destroy your vehicle's painted surfaces. This film is unlike any of the previous popular methods used to protect paint finishes, such as bug shields and car bras.
The Advantage Is Clear
With our paint protection film, the most vulnerable areas of your vehicle have an extra measure of protection from:
Insect stains and abrasions
Scratches and nicks
Small road debris damage
Winter road salt and sand
Practically Invisible
We use a clear protective film, so it won't change the appearance of your vehicle.
Durable, Dependable And Guaranteed
Clearshield is a thick, durable urethane film designed to withstand solar energy, high temperatures and resist impact. It also comes with a 5-year limited warranty.
Installed By Qualified Professionals
We are professionals experienced in the proper preparation, installation and care of the product.
Fits Like A Glove
Our protective film won't compromise vehicle surfaces; it is applied without drilled holes or fasteners.
Won't Harm Paint Finish
Unlike vehicle bras, which are cumbersome, dramatically alter vehicle appearance and cause paint chaffing.